Caroline O'Neill left Paris where she started her career, spent a few years in Provence where she created her own interior design agency and then returned to her native land, the Bourbonnais.
She works mainly in Centre and Auvergne regions – Allier (03), Cher (18), Nièvre (58), Puy de Dôme (63)  and, for some projects, all over France.
Each project is a new adventure for her. Demanding, she invests herself fully.
"I have as much pleasure in restoring an old building as I do in fitting out a contemporary residence while mixing styles and periods (for individuals as well as professionals).
"I favor noble and raw materials as well as custom work in order to personalize my clients' interiors as much as possible. All the details are meticulously thought out.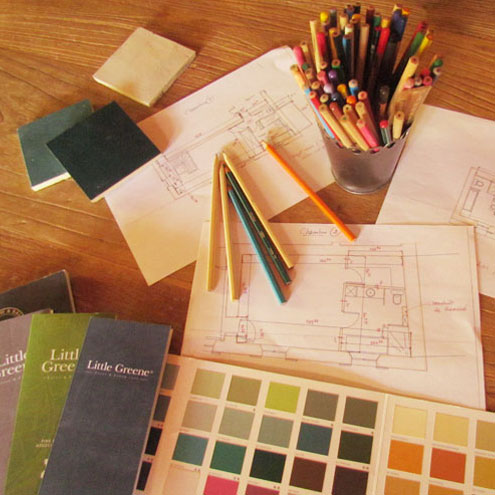 "My work is successful when my clients recognise themselves in their new interior and feel comfortable there. I don't try to impose a style but to create personalised and unique spaces. Of course, I also strive to respect technical and budgetary constraints."